What's the Scuttlebutt?
Pine Fall Festival
Pine, AZ
October 14 & 15, 2017
---
3rd Annual Payson Book Festival
Mazatzal Casino
Payson, AZ
July 22, 2017
---
The Romance Cottage Library Dedication
Payson, Arizona
Nov. 12, 2016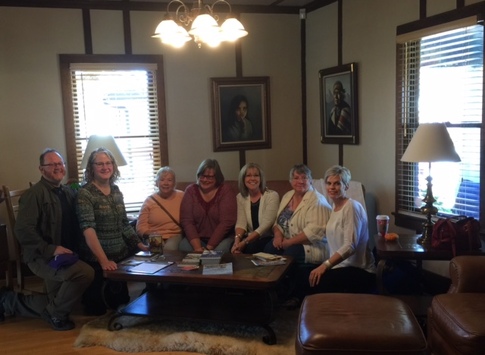 (L-R owners, Andy & Cindy Romance, authors Bonnie Bahn, Arlene Hittle, Susan Haught, Connie Cockrell, KC Klein)
When friends Andy & Cindy Romance opened their 100-year-old historical home to the public as a Vacation Rental By Owner, I couldn't help but admire the built-in bookcases in The Romance Cottage. And it sparked an idea. Bookcases need books. I'm an author. And I have lots of author friends. The idea was quickly accepted by the Romances. The response was phenomenal, and we soon had over 80 authors' books from around the world ready to fill the bookcases.
An Open House was scheduled for November. Five authors attended the festivities and we had a blast arranging the books in those magnificent bookcases. The books range from Children's to Young Adult, Sci-Fi, Paranormal, and Fantasy to Romance, Women's Fiction and everything in between. What other vacation rental offers original, signed books to read while they bask in the quant town of Payson, listen to the wind whisper through the pines, and frolic in the snow or enjoy summer activities in the mountains of central Arizona? Visitors to the Romance Cottage are in for a rare treat!
Click here to book your stay:
The Romance Cottage
---
Women's Fiction Writers Association Annual Retreat
Albuquerque, NM
September 21-25, 2016
| | | |
| --- | --- | --- |
| WFWA Retreat BBQ Dinner | Book Signing with Authors | Margie Lawson Workshop |
---
Payson Book Festival
Payson, Arizona
July 23, 2016

The fireflies I created in empty pretzel containers for the Book Festival were a big hit. They twinkled in their nest of moss and twigs, and everyone gathered to take a peek. You see, Arizona doesn't have fireflies. In my research about them, I discovered that fireflies are rarely seen west of the Mississippi River. I've lived in Arizona most of my life, and I've never seen a firefly. And judging by the response to my jars of "fireflies", not many of the visitors had either. Children flocked to the table to ask what they were, and adults thought the display was a wonderful addition.

Overall, I had a wonderful time chatting with the over 600 people who wandered among the tables, and the talented authors who attended the festival. I'm looking forward to next year, and you can be sure my "fireflies" will be there. CHEERS! ​


---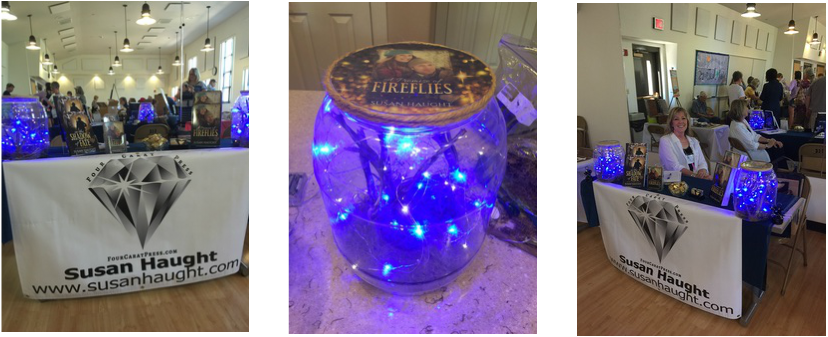 ---
---
Oh, the aroma of newsprint and ink. Is there anything better than opening a new book, fanning the pages, and inhaling that wonderful smell? My third delivery of paperbacks arrived in mid-February, and much to my surprise (and doing a little bit of a happy dance--actually, a BIG, GOOFY, happy dance) these were sold out before the day turned to night. How cool is that? This calls for a celebration! And I just might open that fabulous bottle of Late Harvest Chardonnay from Callaway Wineries. CHEERS! ​

---

Fellow Northern Arizona Romance Writers of America author, Arlene Hittle and I had a wonderful time chatting with other authors, and most of all, meeting and talking to everyone who stopped by the festival--people who love to read and who enjoy the magic of words. Thanks, Arlene, for sharing the table.

---

GREAT time celebrating the release of A Promise of Fireflies
Wonderful company
Fun-filled laughter
Interesting discussions
And the hostess makes the most amazing snacks!
Thank you, all, for an amazing evening.





---
---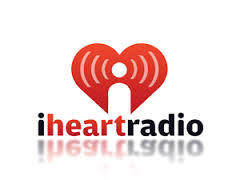 MEDIA NEWS:
Scared spitless--
But I did it! My very first radio interview on Sharing Success Stories with January Jones for the First Annual Payson Book Festival. Held in July 2015, the festival hosted authors from all over the state of Arizona. What a blast meeting some fabulously talented authors.
You can listen to the interview here-->
January Jones - Love Is Ageless-Susan Haught 08/13 by Ms ...
January was kind enough to ask me back, along with two authors affiliated with Four Carat Press, to discuss what goes on in the life of a writer and highlight our new releases. I was still scared spitless (does this ever get any easier?) but with the support of my fellow authors, I made it through -->
January Jones-Women Writers with Connie Cockerel 02/13 by Ms …
---
---
---
This site was created and maintained by Susan Haught. All content Copyright © 2013 - 2018 by Susan Haught unless otherwise noted. All rights reserved. Privacy Policy available at:
susanhaughtbooks@gmail.com