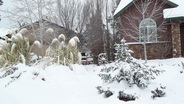 Winter is almost gone.


Snowy days, with more dark, gloomy hours than light seem to never end. Though the quiet solitude of a snowstorm is magnificent, it can become depressing. And a melted, sloppy bog. Spring is fickle at best. One day she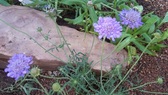 will tease us the warm, gentle breezes, and linger the next in winter's grip of whipping northern winds or a late snowstorm just to show off her relentless power.


Summer is just plain hot. Although I live in the mountains of central Arizona, summertime temps can hover near 100 degrees. I'd rather bundle up--thank you very much--than try to stay cool. There's only so much clothing that can be discarded before the police are knocking at your door.

Enter Autumn--my favorite time of year. Even the word is exotic. Much more so than boring old Fall,don't you think?

I can't put my finger on exactly why Autumn is my favorite of the seasons, except possibly for the dazzling displays of copper, red, orange and yellow that dot the landscape, or the crisp bite in the air after a long, hot summer. Maybe it's the dusty scent of dried pumpkin vines, or the spicy aroma of homemade pies, the apples picked fresh from our trees. Or could it be the sugary sweetness of ghost, pumpkin and leaf shaped cookies fresh from the oven? Yeah, maybe. Oh--I can't forget Halloween.

Autumn has it all--the holiday I love the most, vivid colors that saturate the mountainsides, cool days, chilly nights and melt in your mouth goodness. Did I mention my birthday is in Autumn? And have you ever paid attention to the tons of people who are born in October? It's fascinating, but I think it boils down to the scientific fact there's nothing better to do during a January snowstorm ((grin)).

October is the month of my birth, but it's also the month that took my mom. But it hasn't dampened my love for Autumn. In fact, I love it even more because it liberated her from the constant pain she suffered and laid her in the arms of Jesus. Mom didn't have a bucket list per se, but anyone that knew her knew Heaven was her final destination.

Mom's home was Colorado, so our visits were few and far between. During Fall Break nearly eight years ago, we made what would become the last journey to visit Mom before we would say our final goodbyes.

October in Colorado boasts the magnificence of Autumn color and clean, brisk air. Upon arrival, I bundled Mom in her best turtleneck and favorite throw and helped her into a wheelchair. Together we strolled along the sidewalks around the grounds. She remained quiet for most of the journey, short breaths fanning from her in foggy wisps, each in perfect sync with the rasp of life-giving oxygen. Hazel eyes--though weepy with age--were clear and wide. Every few minutes she would raise a frail arm, point beautifully manicured nails in the direction of the trees and nod. She didn't need to speak--sometimes words aren't necessary between mother and daughter.

Then, after a long bout of silence, she looked back at me, a wide, peaceful smile spread across her pallid face and in broken whispers she said, "God has painted a beautiful canvas today, Susan. Just for you and me."

I wasn't there when Mom passed away one week later. But I feel forever blessed to have been with her to hear her words explain God's presence in such simplicity. No one but God could have created such an awesome painting so full of life on the brink of death. Just like my mother on that chilly day.

When I returned home, I planted an Autumn Fantasy maple tree in our back yard in remembrance of her. And every Spring, it waits patiently and is the last of its neighbors to leaf out. I stand in awe when the birds return and sing among her branches, butterflies float by, and raindrops dance upon her leaves. And when the leaves flutter in the warm spring breeze, I know it's Mom waving hello. I stop for a moment and wave back.

Grandma's tree--as it has come to be known--turns brilliant copper, red, gold and orange. Autumn in her finest dress. When she flaunts her colors, it is a comforting reminder of the glorious colors that surrounded us on the last day I spent with Mom.

I loved you enormously on that day Mom, and every day before. I love you now. And I'll love you forever. Somehow I know you know this. And I'll never stop missing you, so until we meet again--Happy Mother's Day to the woman who gave me life.

Happy Mother's Day to all of you out there who have ever been a mom. May God bless you richly.

In memory of Esther L. Nagy
July 15, 1924 - October 16, 2005







Until next time--
Happy Reading, Happy Writing

Susie