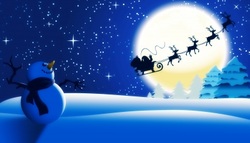 FIVE days till Christmas.

If you're a parent or a teacher, I'm sure the anticipation of Christmas combined with a full moon a week before Christmas has your stress level peaking close to catastrophic stroke numbers. Smooth move, Santa...who would've guessed you'd trade in the guidance of the full moon and Rudolph's nose for a GPS and LEDs. Gee thanks, Big Guy. Full moon belongs on Christmas eve, thank you very much!


Combine the excitement of Christmas and the odd churning of the full-moon tide and you have ample reason to whip up a batch of Benadryl Brownies. Even the little red elf is plotting revenge with Barbie dolls and G.I. Joe's, and our precious furry friends have somehow dropped the 'r' and become F-I-E-N-D-S.
Makes the hair stand on end. Literally.
Our son's puppy Ryleigh is a crazed nut all the time, but round out the Christmas frenzy with a full moon and she's as nutty as peanut brittle. And she's a dog. I feel for those that must deal with children the week before Christmas, not to mention children subjected to a cycle of the full moon.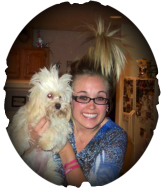 Our best friend's daughter is a 3rd grade teacher. A fairly new teacher. A frazzled new teacher! She signed a contract the other
day--not the usual one that keeps her employed for another year, but one with a bounty on the Big Guy in the red suit. Between full moon status and the school week coming to a close, she's ready to call in the SWAT team for riot control. Friday couldn't come soon enough.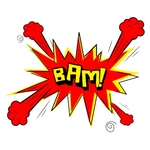 My husband teaches 5th grade little guys. He's been fairly quiet all week with the exception of a devious laugh when he crosses another day off the calendar with a big black X. But he hasn't rolled his eyes once. He can't. I think they're permanently stuck in that position. It's a teacher thing.

Must be something in the water. In fact, I'm sure of it. A full moon does funny things to the tide. And Christmas does funny things to pint-sized humans and furry 'fiends'. Mix the two and there's a chemistry experiment gone bad.

Brace yourself. After today, you still have four days before THE BIG DAY. And then comes the after-Christmas sales. I'll be praying for you.

Merry Christmas to you all and may all your dreams come true.

Until next time--Happy Reading,

Susie

Special thanks to Hillari Hardt and Annie; Without Hillari's Facebook post, this blog post would not have happened.

Thanks to www.freedigitalimages.com for the following images:
Energetic Young Child Jumping High
By stockimages, published on 27 May 2013
Stock Photo - image ID: 100171526

Santaclaus Stock Image
By Idea go, published on 28 November 2012
Stock Image - image ID: 100120810

Bam Text Stock ImageBy digitalart, published on 15 May 2011
Stock Image - image ID: 10041784