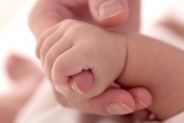 It wasn't our decision to have only one child.

On Valentine's Day—fifteen years into our marriage—my doctor found irreparable damage to my fallopian tubes and I was told I would never bear a child. If I did conceive, the result would most likely end in a tubal pregnancy.

Twenty-six years ago, I cried for days. Twenty-six years ago, I thought my dream of becoming a mom was over. Twenty-six years ago, there were few options. And no one understood. How could they? Everyone I knew had children.


Technology was in its infancy and in-vitro fertilization was considered "experimental"— and insurance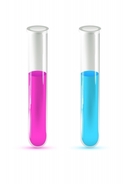 rarely covered infertility treatments, especially ones considered experimental. When a lifetime dream is dealt such a devastating blow, adoption was the furthest thing from our mind. The wound was still too fresh. Too painful. You can't know or begin to understand the horrible thoughts that pass through a normally sensible mind. Why would my husband stay with me if I can't bear him children? Why me? Why were unfit parents granted babies and we weren't? The pain of our loss kept my stomach in a constant state of turmoil. I no longer tried to explain why we didn't have kids. I simply told them we were happy the way we were without them. It was easier that way.

In a twist of fate one year later, state government agencies (the one I worked for included) switched to a new insurance company. One that paid for the majority of in-vitro fertilization costs. One that allowed three cycles of treatment. One my doctor accepted. We wasted no time diving in with both feet on the ground and our spirits in the clouds. But this too, wouldn't be easy.

I thought labeling myself infertile would be the worst thing to ever happen. I assumed wrong. Several months later after our first attempt at in-vitro, I was told the transfer of four fertilized embryos was successful only to be crushed by the test results a few days later. The doc said the fertilized eggs implanted, but for some reason my body rejected them. He cried with us, and said to return in a few weeks to try again.

For twenty-five days I wept. For twenty-five days I asked God why? And for twenty-five days I crossed off one day at a time, each day a little easier to get out of bed and get through the day. It was difficult—if not impossible—to pretend nothing was wrong. We lost four babies.

The second attempt was a brand new treatment regimen and by the time the twice-daily injections, tests, and blood draws were over, I was in so much physical pain I was almost glad it didn't take. Until the pain in my body gave way to the pain in my heart.

Twenty-five more days passed through a conglomerate of physical and emotional heartache. Twenty-five days passed in panic, wondering if the last attempt would be the absolute end of the journey. And twenty-five days I spent wondering if miracles ever truly happen. I needn't have questioned God's perfect timing.

Twenty-one days later God proved miracles do happen. The tests were positive. Twenty-one days after the first tests, I was still pregnant. And twenty-one days after that I was sicker than a dog. I wondered if God's miracle was really worth it.

If you're a parent, I don't need to answer that. It's a given. Every child is truly a miracle—all ten pudgy little toes, tiny fingers that wrap around yours, a perfect line of eyelashes and smiles that melt your heart.

Twenty-four years ago I celebrated my first Mother's Day with a six-month old baby boy and eyes filled with tears of joy. He's been away from home for almost six years now. First there was college, an internship with Disney in California , then a short stint at home while he saved his money and prepared to hit the ground running. But he was always home for Mother's Day.

But something happened while he was at Disneyland. He fell in love. Not with a gorgeous California beach girl, or even a stately aspiring actress.

He fell in love with California.

This year, Mother's Day will come and go without my twenty-four year old son here with me. He's living in California and won't be here to give me one of his bear-hugs. Or grill his famous country-style ribs. Or allow his mom to choose which movie to watch. So, twenty-four years after his birth, I'm once again shedding tears.

Today, twenty-four hours after my little self-indulgent pity-party, the most beautiful fruit bouquet arrived from my son with a heartfelt note. No, he's not coming home and I will spend my first Mother's Day without him. I'll still shed some tears, but my heart is full.

This time they're not sad tears, but happy ones. He truly is our miracle baby and an amazing young man. Though he won't be here to grill my favorite meal or argue that I've chosen a wimpy movie, he's with me in every sense of the word. My son lives in a different state now, but his heart resides right next to mine.

Always has. Always will.

It wasn't our decision to have only one child. But God chose to make up for it with one outstanding individual I call my son. His father and I are truly blessed.

Happy Mother's Day to all my friends who someone calls "Mom". Though your children may be separated from you by many miles, the love that connects you can never be severed. Hug yourself for me. And give yourself an extra one from my son. He wouldn't hesitate if you were in the same room. And no matter how far apart you are from your children or from your own mom, always remember ~ Love is Ageless and has the power to change lives, even when our precious little ones grow up and move away.

Until next time,

Happy Reading, Happy Writing,

Susie

(aka Mom)


Infant image courtesy of Nutdanai Apikhomboonwaroot / FreeDigitalPhotos.netTest tube image courtesy of digitalart / FreeDigitalPhotos.net

California vintage postcard by Gerry Kubler